Handsome Trouble
Shoes for men with the world at their feet
UNMATCHED QUALITY, WORTH EVERY PENNY!
"I absolutely love them- I am already planning my next pair!"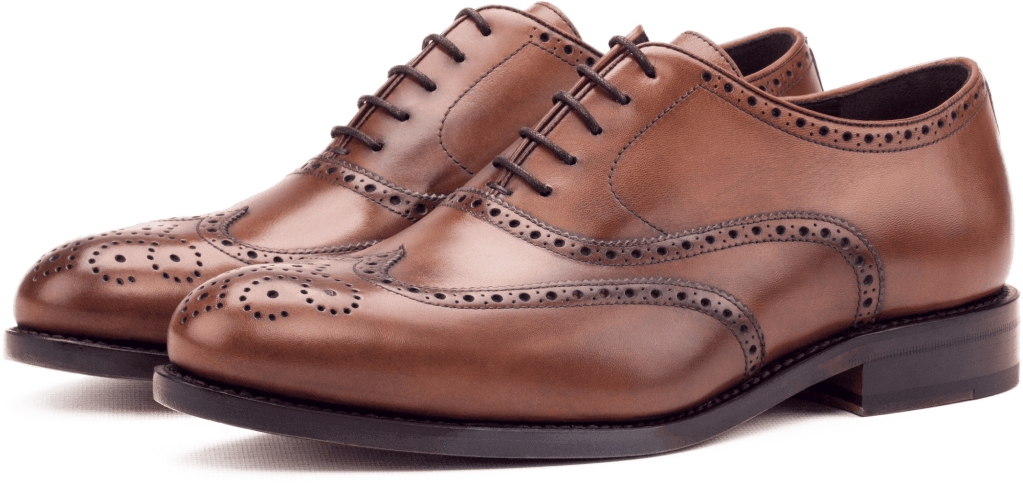 DESIGN YOUR OWN SHOEs
Our integrated system allows you to edit any of our existing designs, or create your own entirely from scratch. We place complete design control in your hands.

Simply browse our collection to choose the shoes you want to customize.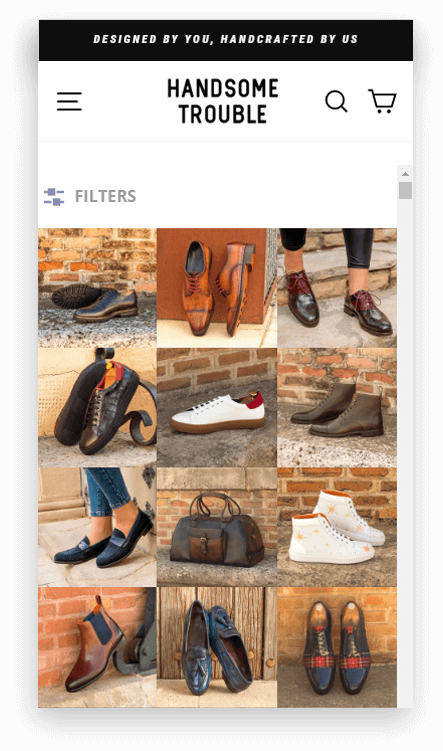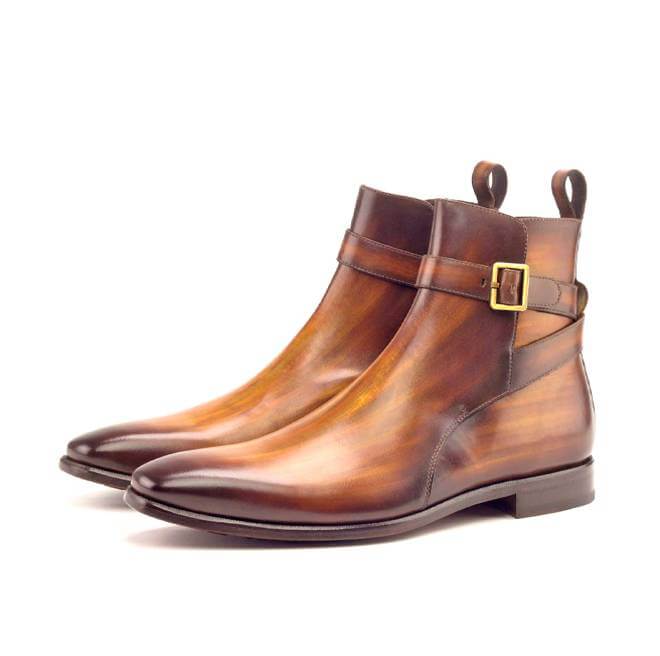 Using our custom design tool start creating your very own shoe. Lots of customization options.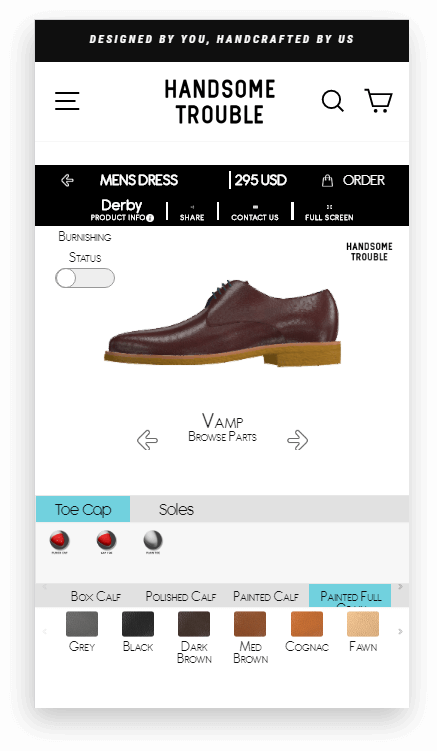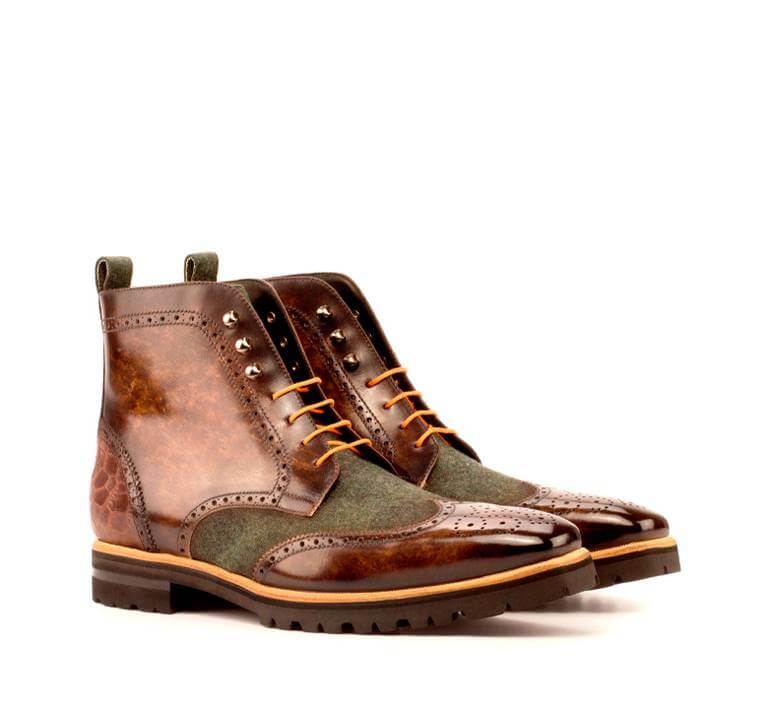 start designing your own shoes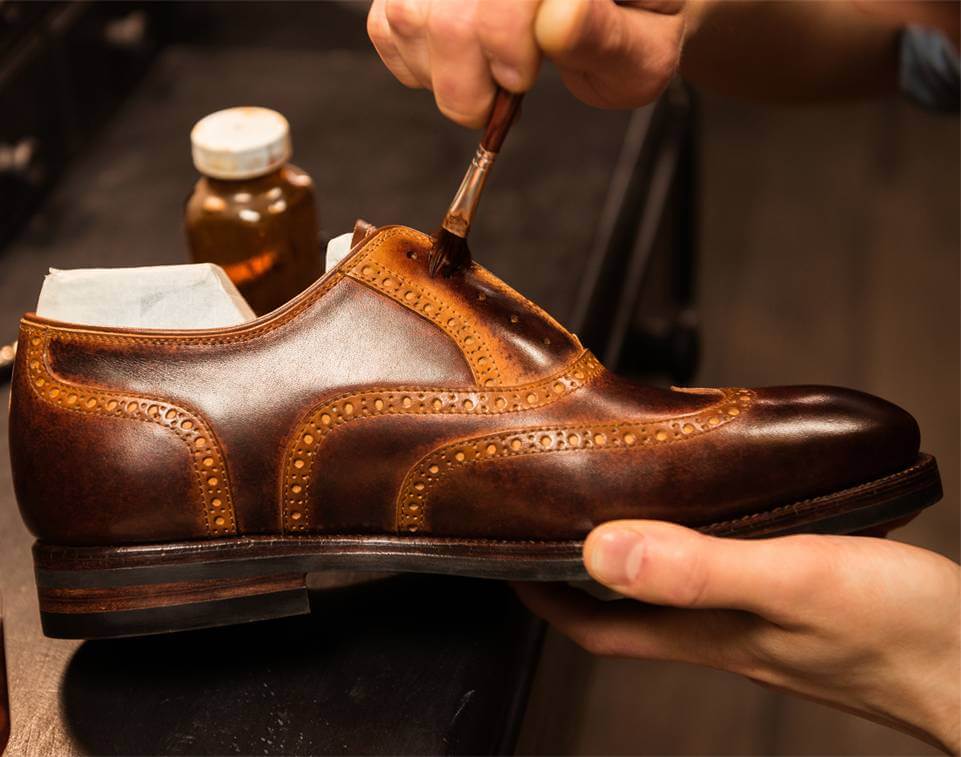 - patina workshop -
take your shoes
to the next level
Go the extra mile in customisation with a hand painted finish. Guaranteed to make your shoes one of a kind.
START HERE

read what our customers are saying...
Excellent efficient service, top quality shoes. Would highly recommend.
Excellent quality and true to size fit - arrived quicker than expected.
I love my purchase your product is above and beyond thanks so much I plan to order more.
more customer reviews...
My shoes are perfect- exactly how I imagined them. They took about 4 weeks to make but once they were sent I had them 2 days later. Great service :)

Trust me when I say these shoes are the real deal. I honestly have never seen a better constructed pair. Best of luck with everything guys, you have a great service there.

After I had ordered I was a little nervous having spent so much money with a company I hadn't heard of, so I messaged them to reassure myself. They were so understanding and offered to cancel the order if I had any doubts so I decided to stick with them and boy am I glad I did! My dad loves his gift and I will certainly be buying here again.

Communication was perfect
My shoes are exceptional but I must say that the customer service I received just blew me away.

start designing your own shoes

frequently asked questions
HOW LONG WILL MY ORDER TAKE TO BE PRODUCED?

The usual production time is about 3-6 weeks. Remember that you are purchasing a made-to-order pair of shoes, that is, your pair is not produced in advance, every part of it will be hand-crafted, exclusively for you, after submitting your order. From start (leather hand cutting) to finish (sole stitching). Also, bear in mind that some customizations and artisan methods (i.e Patina Finishing) are more time consuming than others. If you customize your order with them, we might exceed the standard manufacturing time.

WHAT HAPPENS IF MY ORDER IS DELAYED?

We will do our best to fulfill the above production time for all the orders, however, as a hand-made production process, our production line is subject to issues which are out of our control. Issues like stains or broken pairs while moulding the shoes, forces us to start the manufacturing process from the beginning. In those cases, we promise to keep you informed, and try to finish the manufacturing as soon as possible. On the unlikely event of not being able to produce your pair again from the beginning in a reasonable amount of time (i.e. Out of stock of a certain material) we will contact you immediately and offer an exchange or a full refund

CAN I MAKE CHANGES TO MY ORDER?

Since this a made-to-order service, we do not allow to cancel or modify an order which has been placed and paid on our systems, since it will be automatically sent to production right away after the payment. If you spot any error after submitting an order, please, send an email to our support team as soon as possible, to review your case individually.

HOW LONG DOES IT TAKE TO SHIP?

Once the order is finished we will usually pack and process the shipment in 24-48h. Your pair will be shipped from our workshop in Spain. Transit time depends on your country and postal code. The majority of the orders are delivered in about 3-4 days. We will send you a tracing code once the order is ready to depart the workshop.

HOW CAN I CONTACT YOU?

The quickest way to receive assistance is to send us a message via the Whatsapp button in the bottom right hand corner of the website. We endeavour to reply to all customer enquiries within 24 business hours.
More on FAQ